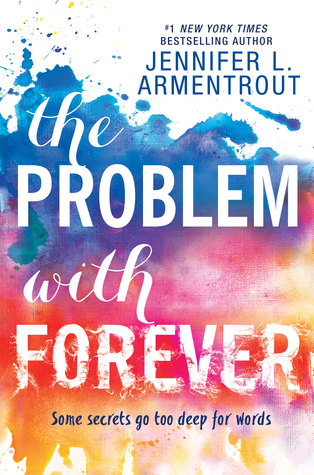 Goodreads Summary:
For some people, silence is a weapon. For Mallory "Mouse" Dodge, it's a shield. Growing up, she learned that the best way to survive was to say nothing. And even though it's been four years since her nightmare ended, she's beginning to worry that the fear that holds her back will last a lifetime.
Now, after years of homeschooling with loving adoptive parents, Mallory must face a new milestone—spending her senior year at public high school. But of all the terrifying and exhilarating scenarios she's imagined, there's one she never dreamed of—that she'd run into Rider Stark, the friend and protector she hasn't seen since childhood, on her very first day.
It doesn't take long for Mallory to realize that the connection she shared with Rider never really faded. Yet the deeper their bond grows, the more it becomes apparent that she's not the only one grappling with the lingering scars from the past. And as she watches Rider's life spiral out of control, Mallory faces a choice between staying silent and speaking out—for the people she loves, the life she wants, and the truths that need to be heard.
My Review:
Something I have always loved about Jennifer L. Armentrout is her ability to take mental illness and weave them realistically into lives of her characters. Having seen her a few times in person, she is incredibly passionate about mental illness and being true to them when writing stories. She has previously written two other stories about mental illness, both of which I loved- Scorched and Frigid.
The Problem with Forever is about a Malory who grew up in the foster care system with abusive foster parents. She shared that home with a boy- Rider- whom was like a protector. Eventually Mallory is adopted by a new family, but she still has to deal with the after affects of the abuse and foster care system.
Mallory and Rider are both complex characters, each with their own coping mechanisms. The importance of this story is the acknowledgement  of these complexities and how their family and friends supported them, but also how they supported each other. This novel also sheds light on old "don't judge a book by it's cover" idea. All people come from different backgrounds, and, especially given today's issues, it's important to not judge before knowing someone.
Rating: 4 out of 5