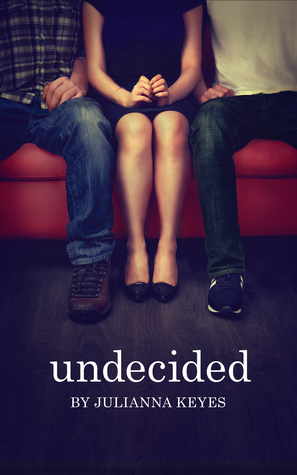 GoodReads Summary:
Nora Kincaid has one goal for her second year of college: be invisible. Last year's all-party-no-study strategy resulted in three failed classes and two criminal charges, and if she messes up again she'll lose her scholarship. But there's one problem with her plan for invisibility, and his name is Crosbie Lucas: infamous party king, general hellraiser…and her new roommate's best friend.
Crosbie's reckless reputation and well-known sexcapades aren't part of Nora's studious new strategy, but as she's quickly learning, her new plan is also really boring. When Crosbie's unexpected gestures of friendship pull her head out of her books long enough to see past his cocky veneer, she's surprised to find a flawed and funny guy beneath it all. The muscles don't hurt, either.
But as Nora starts to fall for Crosbie, the weight of one of last year's bad decisions grows even heavier. Because three failing grades and two misdemeanors are nothing compared to the one big secret she's hiding…
My Review:
Undecided was an entertaining novel about life, overcoming past transgressions, and learning who you are and what you want.
Nora Kincaid spends most of the book reflecting on her previous year of college and trying to move past her failings. To help her move forward, she moves into a new apartment, with one of the hottest guys on campus, and then proceeds to fall for his best friend, the second hottest guy on campus. The interactions between Nora and Kellan, her roommate, are cute. While they don't start out as friends, their relationship grows. I thoroughly enjoyed their witty banter.
Nora's relationship with Crosbie is the usual- hot guy on-campus with a bad boy reputation meets uptight, bookish nerd. There is sexual tension right from the get go. She spends a lot of time worrying people will think she is a "crosbabe" and gain a reputation that won't sit well with the dean… thanks to the arrests of the previous year. But what she learns is "Crosbie Lucas is not quite the cocky, smug ass that he pretends to be." Same goes for her roommate Kellan.
The plot was very predictable, but that didn't stop me from enjoying the relationships, witty banter, and overall story. There are secrets that cause relationship problems, but as usual contemporary romances go, all parties get the endings they deserve.
Rating: 5 out of 5