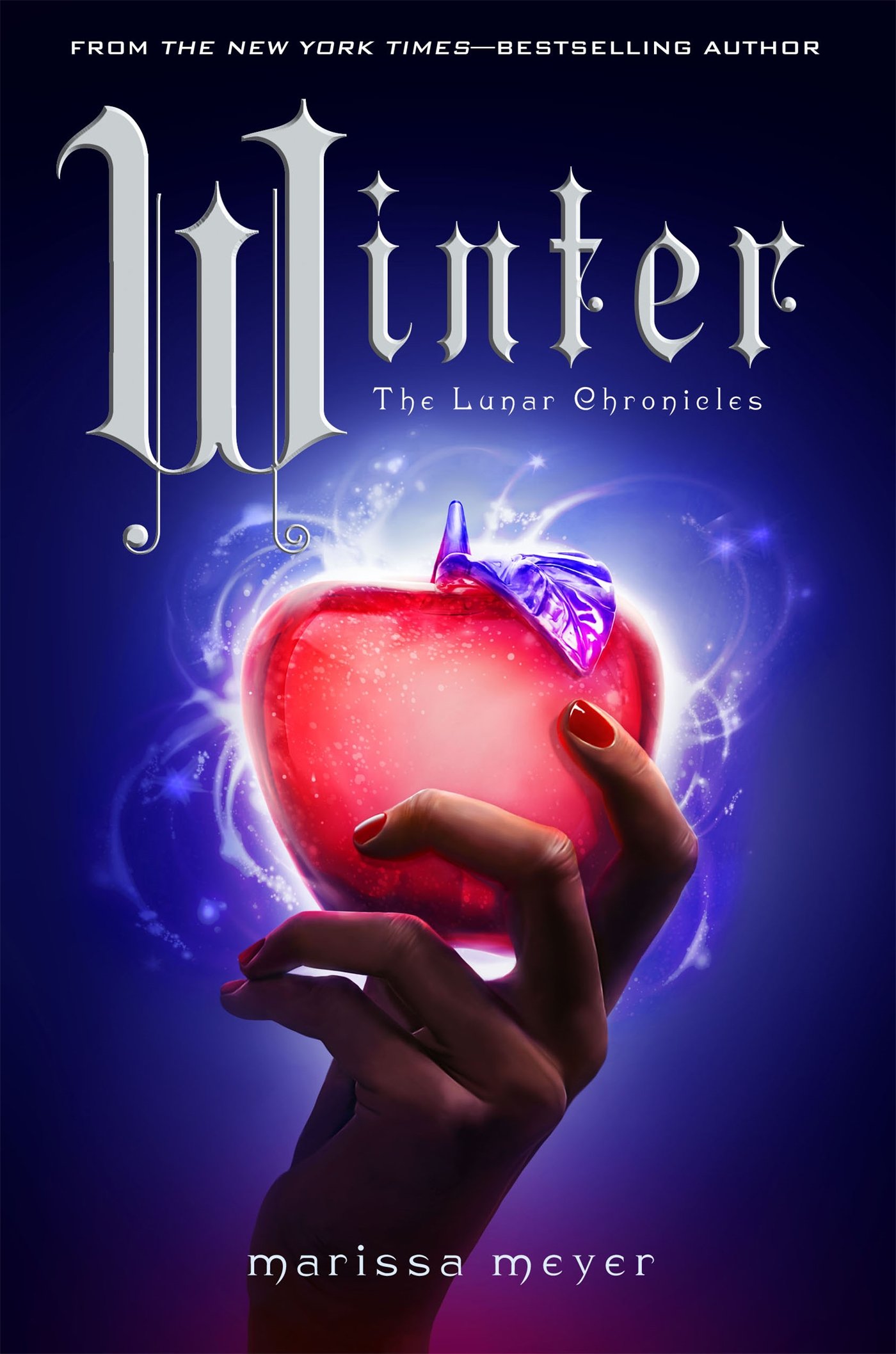 Goodreads summary:
Princess Winter is admired by the Lunar people for her grace and kindness, and despite the scars that mar her face, her beauty is said to be even more breathtaking than that of her stepmother, Queen Levana.
Winter despises her stepmother, and knows Levana won't approve of her feelings for her childhood friend—the handsome palace guard, Jacin. But Winter isn't as weak as Levana believes her to be and she's been undermining her stepmother's wishes for years. Together with the cyborg mechanic, Cinder, and her allies, Winter might even have the power to launch a revolution and win a war that's been raging for far too long.
Can Cinder, Scarlet, Cress, and Winter defeat Levana and find their happily ever afters?
review:
Since this is a review of the last book in The Lunar Chronicles series. Short reviews for the first three books are first, followed by the review for Winter.
Cinder:
I liked the introduction to the main character Cinder. She does get on my nerves, but her family was so much worse. I love that she is a cyborg. Iko is so feisty. Oh Kai, what a dream boat! I love that she and Kai have a connection right away. Dr. Erland is mysterious. And I kept thinking Konn Torin worked for Queen Lavana.
3 OUT OF 5
SCARLET:
This is my favorite book of the series. I connected to Scarlet on a psychological level. She just wants to find her grand-mere and run her farm. And Wolf- ugh love him. Their chemistry is everything a relationship should be. We get a lot of Scarlet's point of view, which is a nice break from Cinder. Captain Carswell Thorne- YUMMY! He can be my captain any day. Lots of character growth from all the characters- it was needed immensely. Except Cinder made alllllll the wrong decisions.
5 OUT OF 5
Cress:
I did enjoy Cress but not as much as I enjoyed Scarlet. I figured out who Cress was at the beginning and where she fit in with the group. She annoyed me a lot because all of her experiences were so "oh it's so beautiful" or she was scared the whole time. I feel that some of the descriptions could've been taken out. I skipped some pages of Cress' because it was too much. We got a lot of reading time with other characters which I loved! Also, how all the characters end up together is just too convenient. Cinder wasn't as annoying as she was in Scarlet but her decisions, which have annoyed me from the beginning, don't get any better.
4 OUT OF 5
WINTER:
It. Was. Too. Long. My ebook was 1,169 pages. Hard copy is about 800 pages. And the length wouldn't bother me so much if there weren't many scenes that felt unnecessary. I don't need to be told that Winter is crazy. Over. And over. And over again. Yeah, I get that Levana wants to kill Cinder. How many times do we have to watch her try and fail? The constant dividing and bring back together of Scarlet, Kai, Iko, Wolf, Cinder, Cress, Thorne, Winter, and Jacin was just too much. Also the final scene between Cinder and Levana- it took too long. I was so excited to start this book but by the end I was just like "is this over yet?". I will concede that there were moments where my heart hurt and I was worried about the love the author created- whether these couples would end up together or if someone would die.
It didn't end how I pictured it. My ideal ending would have been Scarlet abdicating the throne, Winter getting an implant to help with her Lunar Gift and becoming Queen- the people loved her so much. Cinder would then have gone back to the Commonwealth and married Kai and become Empress. It. Just. Makes. Sense.
I liked Winter but it could have been better. Bright side- everyone get some kind of happy ending.
2.5 OUT OF 5
OVERALL:
It was a different take on Cinderella, Little Red Riding Hood, Rapunzel, and Snow White. I love the futuristic and sci-fi elements. I want to be a cyborg now. I want hover-pods. I want to live on the moon. I want to find an alpha mate like Wolf. Scarlet was my favorite character. She didn't make stupid decisions like Cinder. She wasn't afraid all the time like Cress. And she wasn't crazy like Winter. She was independent and a great leader. She thought about her actions before taking action.
3.5 OUT OF 5