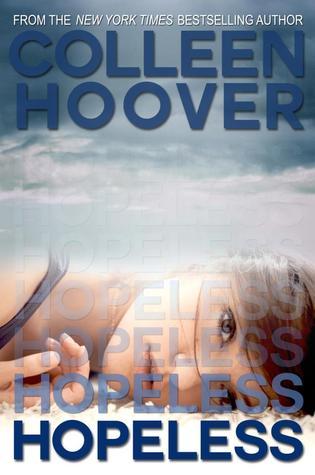 GoodReads Summary:
Sometimes discovering the truth can leave you more hopeless than believing the lies…
That's what seventeen-year-old Sky realizes after she meets Dean Holder. A guy with a reputation that rivals her own and an uncanny ability to invoke feelings in her she's never had before. He terrifies her and captivates her all in the span of just one encounter, and something about the way he makes her feel sparks buried memories from a past that she wishes could just stay buried.
Sky struggles to keep him at a distance knowing he's nothing but trouble, but Holder insists on learning everything about her. After finally caving to his unwavering pursuit, Sky soon finds that Holder isn't at all who he's been claiming to be. When the secrets he's been keeping are finally revealed, every single facet of Sky's life will change forever.
My Review:
Hopless is a roller coaster of emotion. I had no idea what I was getting myself into when I started this book. All of Colleen Hoover's novels deal with some kind of serious issue throughout the story, and Hopeless was no exception.
I do have to say that this book and the theme's represented hit very close to home for. I don't want to say too much about what happens because that basically gives away the entire plot of the book.
I can say that Holder is a very caring and concerned person. He truly only wants what is best for Sky and that basically means telling her the truth, which has been locked away for a long time, and exploding her world apart. Sky is very much a simple girl who wants to go to school, love her mother, and live her file. Unfortunately, that just isn't possible. When events take place they put a lot of pressure on Sky. But, with Holder by her side, even though he turned her world inside out,  she is able to face a past that was  suppressed. She came out on the other side stronger and more understanding of why her mother home schooled her and kept her in the dark.
Definitely know that if you have triggers for certain themes, this book may not be for you. But if you can handle serious life situations and learn from them, then read Hopeless.
Rating: 4 out of 5